2-IN-1 END OF YEAR PARTY!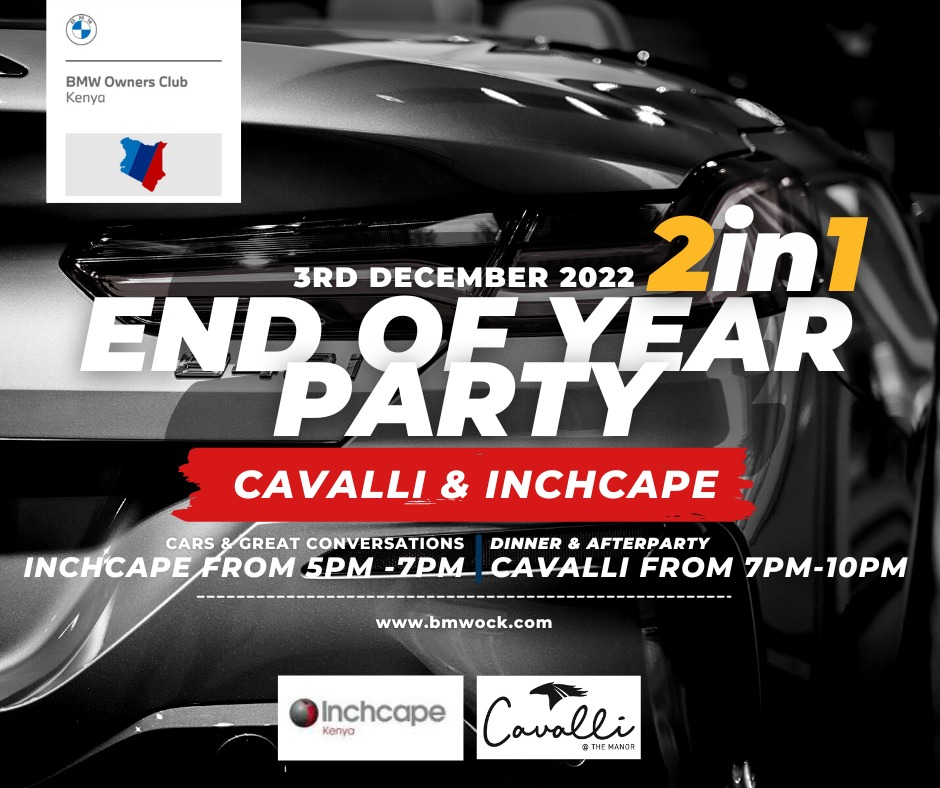 Date
Saturday, 03S December 2022
05:00 PM
Come join us for our 2-in-1 End of Year Party on 3rd December, 2022 at INCHCAPE for great conversations and cars from 5pm to 7pm then have dinner and an afterparty at CAVALLI from 8pm to 10pm.
RSVP with KES 2,000 per person to BMWOCK Till No 864051
See you there!